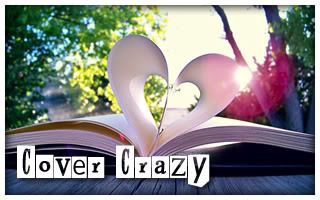 Cover Crazy was created by Tawni @ The Book Worms. It allows bloggers to share which cover(s) that they are going crazy over.
This week, my "Cover Crazy" post is going to be more of a "Cover Comparison" post. I do like these covers, but I'm not sure which I like best, and would like to know what message the cover artist was trying to convey. It's probably fairly obvious to most novel enthusiasts, but it is common for some books to have a different cover, depending on which part of the world (ie. country), the book was purchased. I recently posted in my last In My Mailbox (
IMM 2
) that I purchased
If I Stay by Gayle Forman
. I received a few comments about the cover being nice, but different. I live in Australia, and I've noticed most of the Book Blog community I've interacted with so far seems to be from the United States area. We [Australia] seem to source our books form the United Kingdom, so we share their covers as well as their strange way of spelling some words :).
Here is a comparison of the different covers of
If I Stay
.

(click image for larger view)
These four different covers, and I know there are more from other countries also, evoke four different emotions and responses from me. I haven't read the book (although it will probably be in the next 1 or 2 that I read), and only have the blurb to go by for content (GoodReads).

I think I prefer the USA – Hardcover, but am unsure which best fits the story itself.
Have you read If I Stay by Gayle Forman? If so, which cover portrays the story best? Also, which cover do you like best?

p.s – Just on a side note, I liked the UK/Australian covers for the Harry Potter series better (
Deathly Hallows covers
) :P