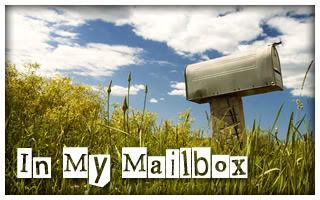 I'm excited to share with you, my first
In My Mailbox
!! In My Mailbox was started by Kristi @
The Story Siren
. It is a weekly meme that allows bloggers to share what books they bought, or borrowed, or received in the mail. I don't receive books quite that often, but I will share with you every chance I get.
This week, I bought:
All 7 books from the Tomorrow Series by John Marsden, including
Tomorrow, When The War Began
-
The Dead Of The Night
-
The Third Day, The Frost
-
Darkness, Be My Friend
-
Burning For Revenge
-
The Night Is For Hunting
-
The Other Side of Dawn
. Here is the summary for the 1st book in the series.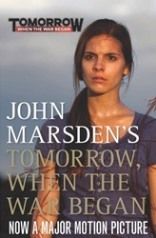 When Ellie and her friends return from a camping trip in the Australian bush, they find things hideously wrong--their families are gone. Gradually they begin to comprehend that their country has been invaded and everyone in their town has been taken prisoner. As the reality of the situation hits them, they must make a decision--run and hide, give themselves up and be with their families, or fight back. - GoodReads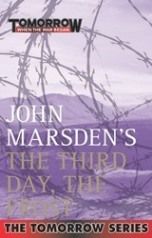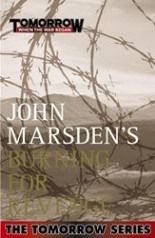 and
Evermore
by Alyson Noël (book 1 from the Immortals series)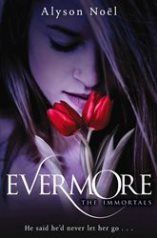 Since a horrible accident claimed the lives of her family, sixteen-year-old Ever can see auras, hear people's thoughts, and know a person's life story by touch. Going out of her way to shield herself from human contact to suppress her abilities has branded her as a freak at her new high school—but everything changes when she meets Damen Auguste…

Ever sees Damen and feels an instant recognition. He is gorgeous, exotic and wealthy, and he holds many secrets. Damen is able to make things appear and disappear, he always seems to know what she's thinking—and he's the only one who can silence the noise and the random energy in her head. She doesn't know who he really is—or what he is. Damen equal parts light and darkness, and he belongs to an enchanted new world where no one ever dies. - GoodReads
I know that these books are kind of older, but I'm really excited to read all of them, and hope to be able to share some reviews with you.