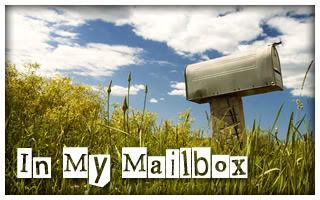 In My Mailbox is a weekly meme hosted by Kristi @ The Story Siren.
I ordered these books online from a couple of different sites last week. Two arrived together, but I didn't want to post them until I had the whole set. The third arrived this week, so without further ado, my IMM for this week:
Purchased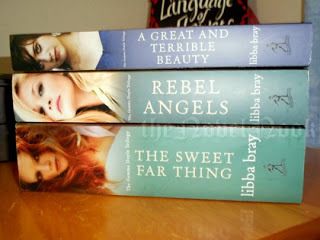 Goodreads Summary Pages:
A Great and Terrible Beauty
by Libba Bray
Rebel Angels
by Libba Bray
The Sweet Far Thing
by Libba Bray
I also have 1 more thing to share with you this week. I visited
Warner Bros. Movie World
, a theme park in Queensland, Australia. When the movie for Harry Potter and the Philosopher's Stone (aka Sorcerer's Stone) was first released, they had a replica of the Hogwarts Express. Every movie since then, they have had a release party, and so it was only fitting they open a Harry Potter themed shop. I went there looking for clothing/accessories to wear to the Deathly Hallows midnight showing, but was very disappointed. All of the t-shirts were for children, and the only had Gryffindor & some Slytherin merchandise (I'm a proud Hufflepuff, lol). I did still purchase a plush Hedwig, and she now sites on my bedside table:
What did you get in your mailbox this week?

(p.s. I got a new camera, yay for IMM with photos!)