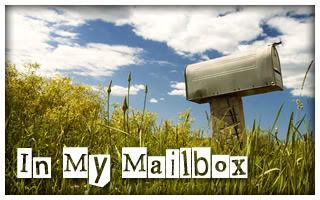 In My Mailbox is a weekly meme hosted by Kristi @ The Story Siren.
I haven't posted since July, which means I have a lot of books to share that I have purchased/received over the past 2 1/2 months. To save on some time (for both you and me) I will link each of the book titles to there respective Goodreads pages, and if you want to know more, then you can find the information there. So, here they are: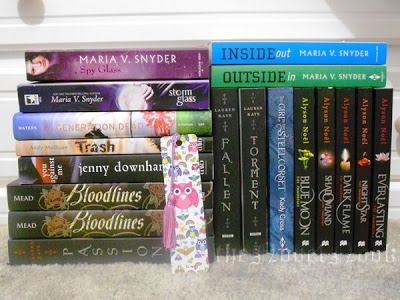 Purchased
Generation Dead by Daniel Waters
Trash by Andy Mulligan
You Against Me by Jenny Downham
Fallen by Lauren Kate
Torment by Lauren Kate
Passion by Lauren Kate
Inside Out by Maria V. Snyder
Outside In by Maria V. Snyder
The Girl in the Steel Corset by Kady Crosst
Blue Moon by Alyson Noel
Shadowland by Alyson Noel
Dark Flame by Alyson Noel
Night Star by Alyson Noel
Everlasting by Alyson Noel
Bloodlines by Richelle Mead
and a SUPER cute owl bookmark ;)

Gift(s)
Storm Glass by Maria V. Snyder
Spy Glass by Maria V. Snyder

Won
Bloodlines by Richelle Mead - I won a from @QBDTheBookshop on twitter
During August, I was lucky enough to get a few books signed by some great authors.
Lauren Kate
was in Australia, and although I wasn't able to make it to her signings, Dymocks was kind enough to hold copies of Fallen, Torment, and Passion and she signed them for me.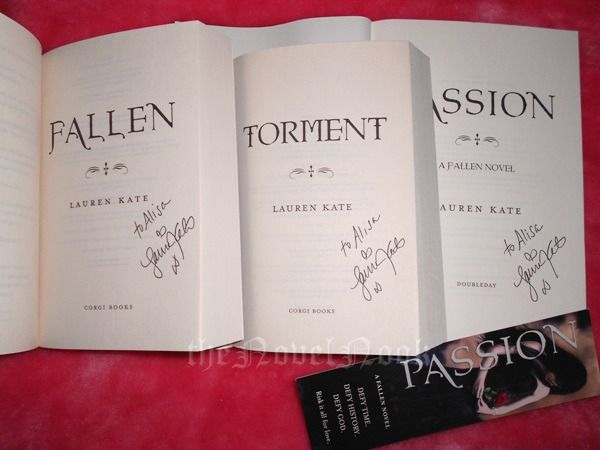 Maria V. Snyder
also visited Brisbane in August, and I went to her one (and only) signing in the city. She signed Inside Out and Outside In for me! I was really nervious to meet her, and barley managed a "Hi", but she was super nice, and even posed for a photo.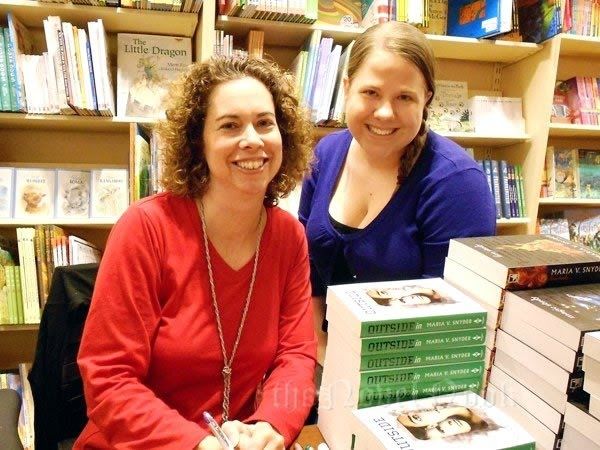 What did you get in your mailbox this week?